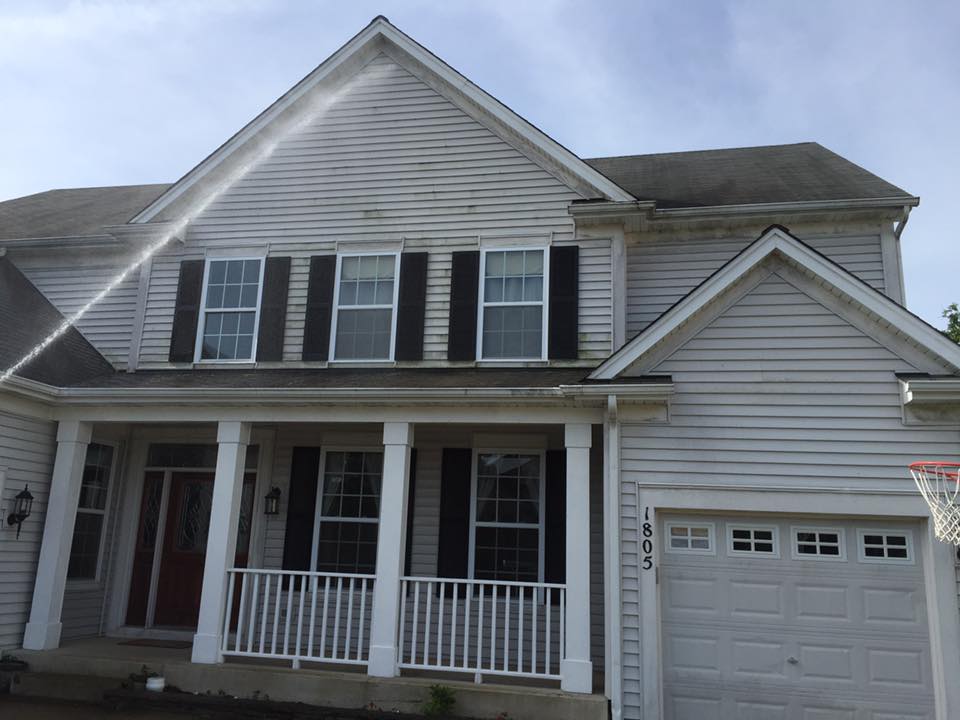 Our team here at Grime Busters Power Washing specialize in low pressure cleaning called softwashing that we use on delicate surfaces such as your homes exterior.
Softwashing is a revoluationary and improved method of cleaning your home using gentle low pressure processes. Our machine is turned down so no high pressure is used allowing us to apply our cleaning mixture and also thoroughly rinse for a longer lasting cleaning.
Simply pressure washing your home is not enough these days to combat the bacteria and grime that collects over the years because it does nothing but rinse the surface allowing the algae and other contaminenants to grow back faster than ever because the roots were simply pushed around.
Our softwash process penetrates down to the bacterias roots and spores killing them off before we gently rinse everything away.
House Washing is a service that can be easily done improperly by using the wrong chemicals, too much pressure and the wrong tools to do the job. This is why hiring a professional house washing company is ideal when it comes to hiring the right person or company to complete your project.
 Some residential house washing services we offer: 
House washing
Gutter Cleaning
Gutter Whitening
Exterior Window Cleaning
Rust Removal  & More